To convert your scanned PDF and image file into editable Word document and text, we recommend you to use JiNa OCR software for windows.
PDF to Word Converter Desktop Software v1.3
The desktop version to convert your files to Word and Text from your PC is now available.
The best PDF Converter software since 2009!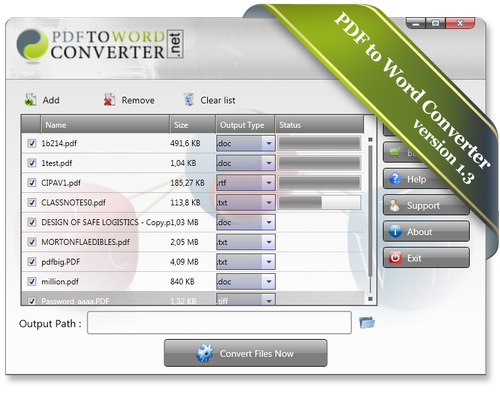 What do you think about our website and service?